FIND OUT ABOUT ALL THE EXCITING EVENTS WE HAVE IN STORE AND SCROLL BACK TO FIND OUT ABOUT SOME OF OUR PREVIOUS ONES.
Do you have an event you would like us to host? Email info@cre-ation.co.uk with your idea. We are always interested in hearing from our members, and making sure we are delivering the events you want.
Check out some photos from our past events below:
MIPIM UK Summit 2019 Competition - Engaging the Future
CREation are excited to announce that once again we have partnered with MIPIM UK and have the opportunity to take 50 of our members to MIPIM UK Summit.
Not only are we giving away these tickets, but we are also looking to offer 2 of our members the opportunity to join the CREation / BPF 'Engaging the Next Generation of Talent' panel as a speaker and showcase their views to the audience.
Deadline for applications 27th September 2019, 12pm.
BATTLE OF THE ASSETS, London
The Battle begins... Join CREation & M7 Real Estate as representatives from a range of traditional and alternative sectors battle it out to convince you their sector reflects the best investment.
Against a backdrop of increasing market uncertainty with alterative assets accounting for 37% of the UK's year-to-date commercial investment volumes, we ask if can traditional assets can keep the crown?
When: 25th September 2019
Where: M7 Real Estate, The Monument Building, 11 Monument Street, London EC3R 8AF
Time: 6pm onwards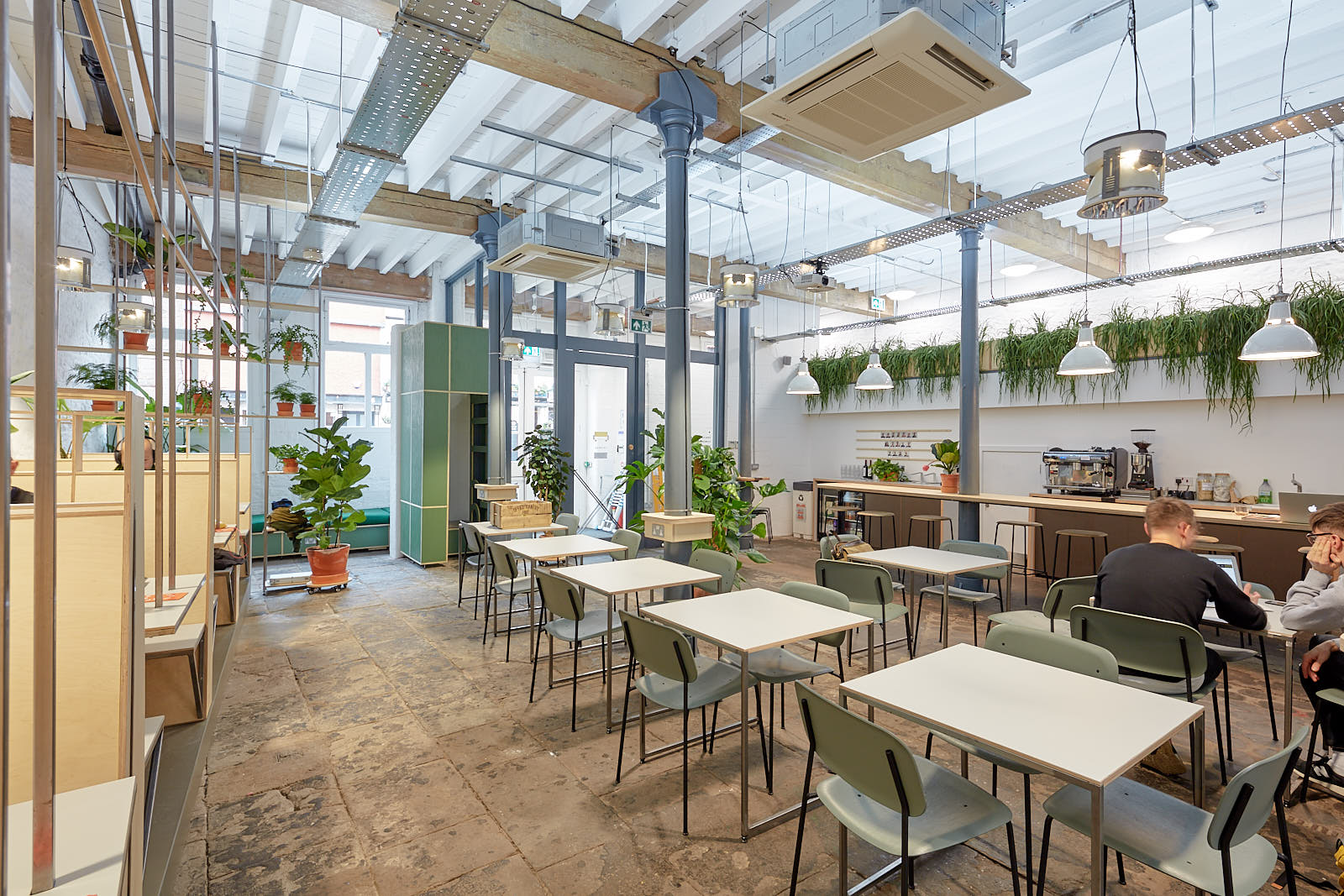 THe changing workplace; bristol
Bristol CREation host their second event with a panel of industry experts discussing the impact of the ever-changing dynamic of modern work spaces. Sponsored by Interaction.
When: 26th September 2019 6 - 8 pm
Where: Framework, 35 King Street, Bristol BS1 4DZ
The Generation Game: Adult Social Care and Real eSTATE
Manchester CREation will be hosting a hot topic panel event discussing the impact on Real Estate of the ageing population and what this means for care homes, investment and other adult social care platforms.
When: 23rd October 2019 (Breakfast Event)
Where: Manchester
THE SUMMER ROOFTOP PARTY, MANCHESTER
Manchester CREation are delighted to invite you to a rooftop summer party sponsored by Mason Owen and Search Acumen to enjoy the rest of the summer weather.
Come join us for free drinks, free nibbles and networking at HOME Rooftop Terrace for what promises to be a great evening.
dISRUPTION IN REAL ESTATE: HOW IS TECHNOLOGY CHANGING OUR INDUSTRY?
Will your job still exist in 10 years time?
Join CREation London and a panel of industry experts as we explore how PropTech could fundamentally change the way we create, run and transact real estate. Technology is creating new opportunities in real estate but can it really revolutionise an industry that has often been slow when adapting to change?
regeneration brainery volunteer opportunity
We at CREation are excited to announce that we are partnering with Regeneration Brainery when they come to London on the 1st - 5th July 2019 and we need your help!
We are looking for volunteers to become 'CREation Ambassadors' during the Brainery. This will involve interacting with the 'Brainees' (students) as they take part in a number of exciting property workshops. Share your knowledge, personal experiences and help shape our industry's next generation.
the future of retail and town centre regeneration
Join CREation Manchester and a panel of industry experts as we look towards the future for the retail market, debate current challenges and discuss how best to safeguard our town centres.
Join us at DLA Piper's Manchester Offices on St Peter's Square for what looks to be a fantastic CPD breakfast event, with a promising discussion on the future of retail and solution based ideas to regeneration of the high street / town centres.
When: Wednesday 22nd May 2019
Where: DLA Piper, 1 St Peter's Square, Manchester, M2 3DE
Time: 8am onwards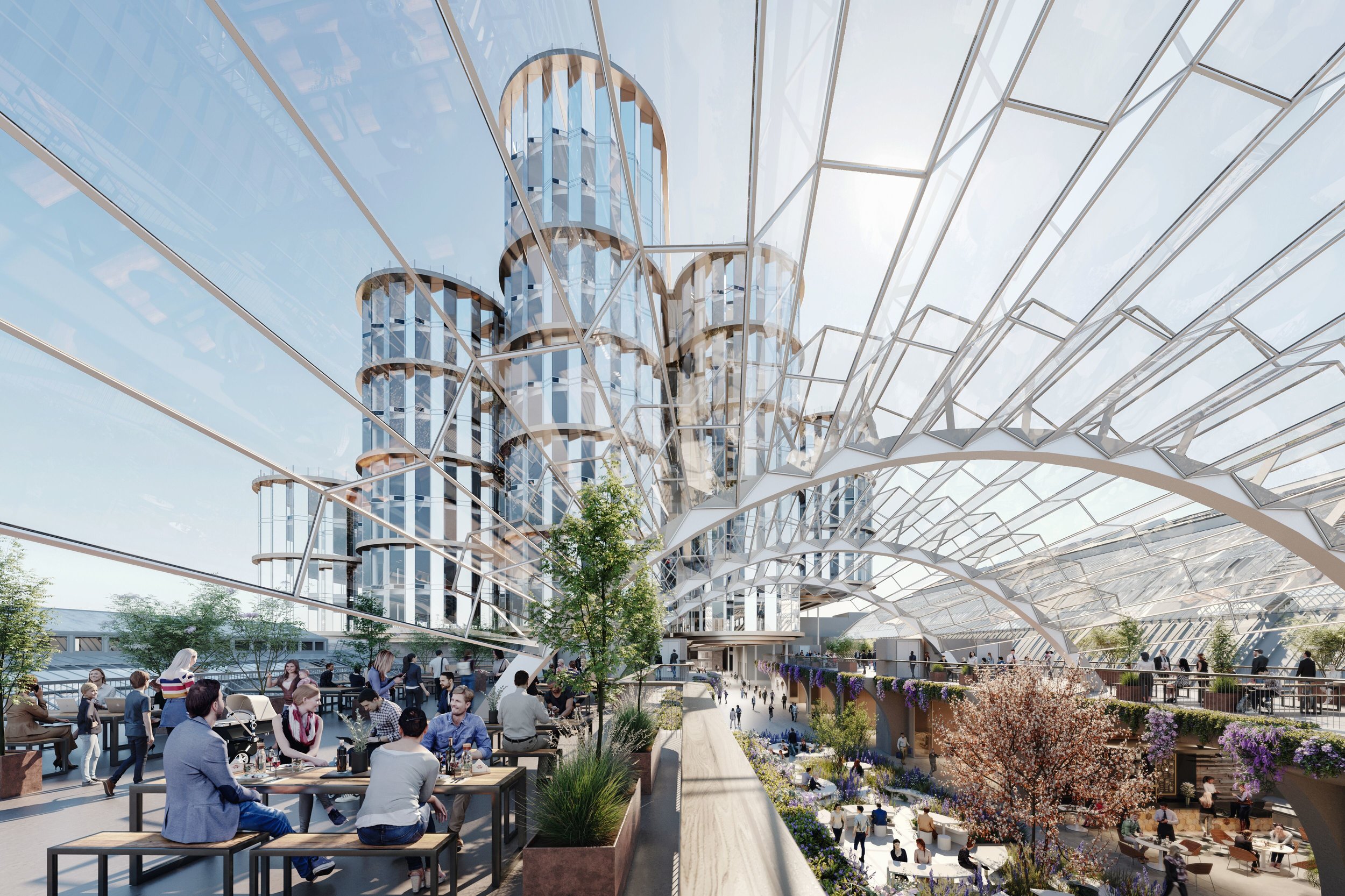 Placemaking: the next big thing
Discover what it takes to transform a place into a destination…
Being held at the site of London's next big development we are delighted to invite you to our Placemaking Event at Olympia London. This iconic landmark recently received planning for the transformation into a world leading arts, entertainment and creative business quarter.
Join us for an evening of insight and experience from YOO Capital and Heatherwick Studios, the developers and designers who transform the vision of the next big thing into a reality.
CREation bristol launch: bristol and beyond - a perfect place for alternatives
Join us for the launch of CREation Bristol, hosted by ECE Westworks at their office in Colston Tower. Bristol is known for its independent and alternative spirit, so in keeping with the city's USP, our first event will take a look at the alternatives markets in Bristol and beyond. You will receive an hour of formal CPD from a diverse panel who will introduce you to their respective markets, the latest trends and their expectations for the future.
FUTURE PROPTECH COMPETITION
CREation are pleased to announce our competition to win a FREE ticket to FUTURE PropTech's Conference which welcomes 2000+ delegates from 700+ companies from 50+ countries on 14th May 2019.
Find out more and how to apply below.
DEADLINE FOR ENTRY: 10am Monday 29th April
Healthy Places, Healthy People - Wellness in Real Estate

Wellness is becoming the buzzword of this generation, but what does it actually mean and how is it being implemented in the property industry? Our breakfast panel will explore the latest trends, standards and certifications shaping this sector. We will hear how top neuroscientists are shaping our cities, how wellness is being incorporated into our homes and understand just how vital the office building is to the wellbeing, mental health and productivity of employees and tenants. Join us for healthy morning treats and networking as we discuss the next big thing - Wellness in Real Estate.
Fire! What happens when you experience a large loss, be it a large fire or flood, and how does this impact occupiers and owners?
Following the Grenfell Tower tragedy this has been a topic of much discussion. Luckily one of our wonderful sponsors, Lockton Companies LLP are pretty clued up when it comes to assessing risk and reviewing perils and are hosting a lively discussion to educate us in what happens in the event of a large loss.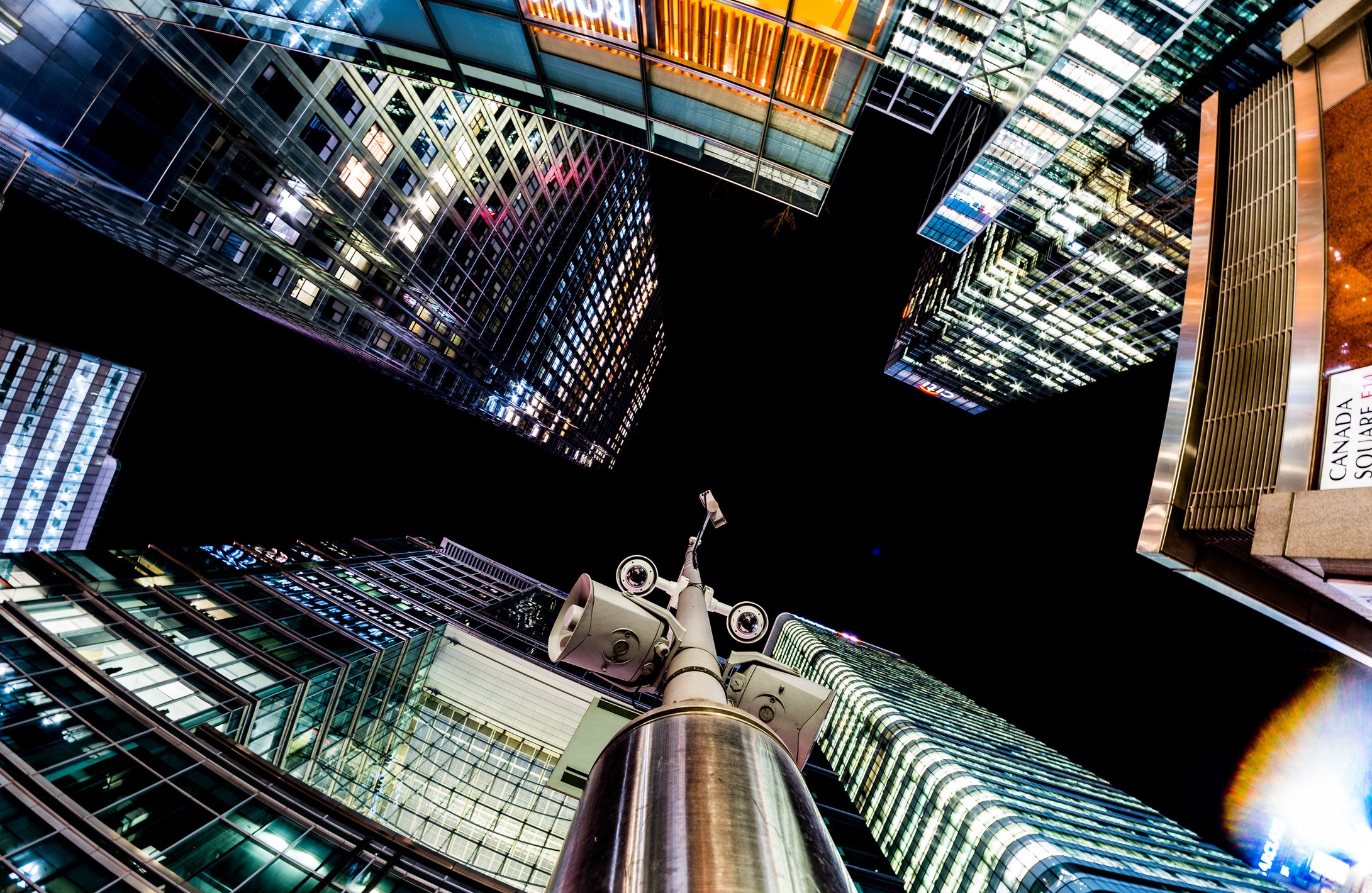 THE FUTURE OF RESIDENTIAL, MANCHESTER
CREation Manchester hosted a lively debate focused around the Future of Residential development, whether it be Spinningfields, Northern Quarter or Salford the demand for housing remains robust. With a panel of industry experts we gained an insight into a range of developements, be it New Homes or Build to Rent in an ever evolving city.
CREATION'S FIRST Birthday!
LONDON
0n 23rd January 2018 we launched CREation! It's been a whirlwind year and we wanted to thank all of our members for your endless support and enthusiasm by throwing a birthday party at Pergola in Paddington.
DECEMBER 2018
NOVEMBER 2018
CREation X Christmas, Manchester
100 members joined CREation for a Christmas social in collaboration with Regeneration Brainery at one of Manchester's most exciting mill developments. Crusader Mill is a 180-year old, formerly derelict mill, that is being restored by Capital & Centric into awesome loft apartments.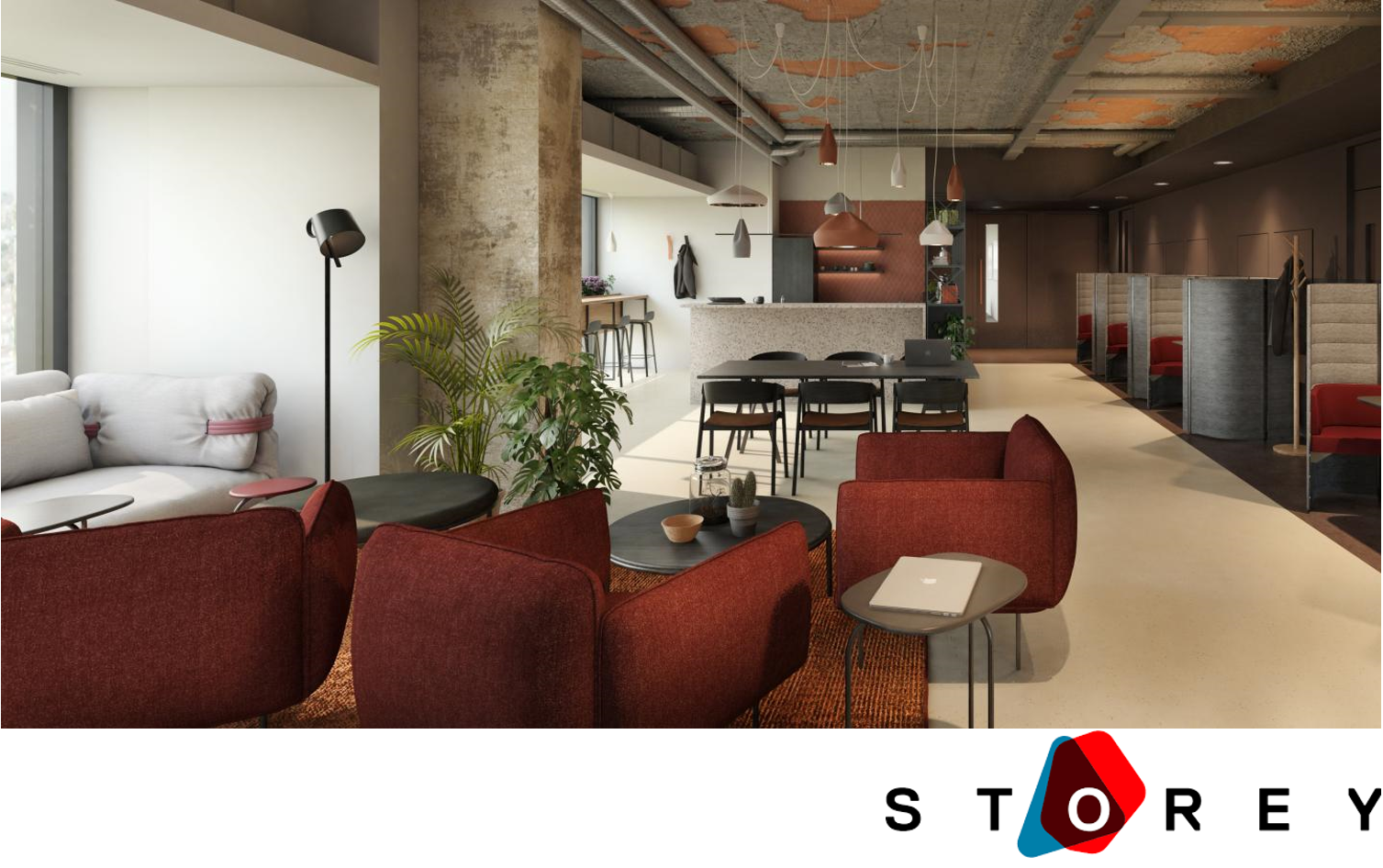 Flexible Workspace: Evolving Offices,
LonDON
This event, hosted at British Land's newest Storey office in Paddington, gave us expert insight into the changing nature of the occupier market from The Head of Flexible Office Teams at Knight Frank and British Land. Focusing on how flexible work space is affecting the office market and how traditional landlords are responding to this change.
Long term rent: where is build to rent going?
LONDON
Build to Rent is now here to stay, but where is it going? CREation presented its first London breakfast seminar discussing the future of this exciting sector. This session focused on how build to rent is affecting the residential property market, and what could that mean for us.
Life Sciences and technology: Impact on Real estate, Manchester
Life Sciences is one of the fastest growing industries in the UK and the opportunities for those involved in the real estate sector is not to be underestimated. This was session the first of CREation's Manchester breakfast seminars, enabling members to gain an insight into the fastest growing real estate sectors from industry experts.
Cocktails, canapes and creation,
LONDON
Over 120 property professionals joined us for an evening of cocktails at Balls Brothers in Mayfair as we welcomed many new faces to the industry, just beginning their journeys. Special thank you to our sponsor for the event - Real Rec Recruitment!
CREation are partnering with MIPIM UK, the UK's largest and most insightful property event for professionals, giving 100 CREation members the opportunity to attend both days of the conference in October for free! As well as access to a huge amount of talks from experts in the industry, CREation members are also invited to attend a private drinks reception hosted on the first evening of the event.
Tickets have already been allocated to our members through the competition and sponsor companies, and we look forward to seeing all of you there.
the summer rooftop party,
LONDON
The CREation Summer Rooftop Party, held in association with Knight Frank, was a huge success. Over 140 CREation members had the opportunity to enjoy the last of the summer sunshine and get to know their industry peers. We hope you enjoyed meeting as many new and old faces at the event as we did.
Special thanks to Holly Taylor and Peter Clark-Lewis, our wonderful workshop leaders, who held a brilliant interactive session which provided us with countless networking top tips.
Brexit: what does it mean for you?
London
Another well attended event which tackled the myths and facts of Brexit and helped us to identify the implications of the referendum on the Real Estate Industry. Whilst the outcome of the decision to leave the EU is notoriously difficult to predict, we paired with some of the leading experts in this field to help picture a post-Brexit property industry.
THE summer party,
Manchester
The first in our series of informal socialising events in Manchester was a great success. Held at the newly opened Anthologist, this casual drinks night gave young professionals the opportunity to meet and network with their industry peers in a relaxed environment.
Proptech series 1.0 - Blockchain,
London
Real Estate is a notoriously 'old school' and has been largely untouched by Blockchain. With Blockchain set to transform the industry, we explored how ready we are for the change. Speakers included Alastair Band and Angus Maidment from Blockchain Beginners, Neil Singer from Click To Purchase and Michael Lovell-Pank from Quadre.
Autonomous Vehicles - driving disruption in real estate,
London
Few things have driven land values more than advances in transport technology. CREation hosted a lively discussion on the impact AVs could have on the Real Estate Industry at LSH on 17th May 2018.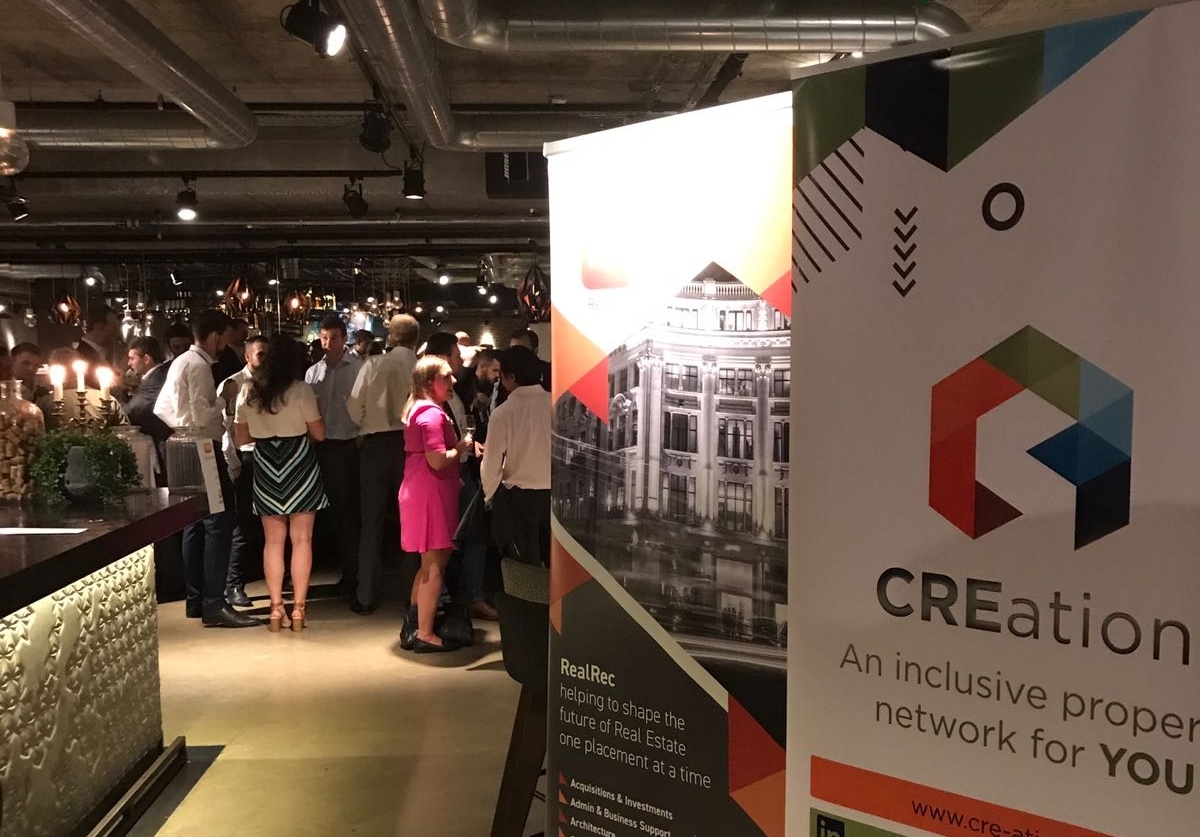 Cocktails, Canapés and CREatioN,
London
We had a great time at our first informal drinks session, sponsored by Real Rec Recruitment! These informal drinks nights give people just starting out to meet and network in a more relaxed environment. Real Estate professionals joined us from across London for some drinks and nibbles - and of course our Business Card Drawer! Prizes included £100 John Lewis Voucher for the lucky winner.
The Manchester CREation Launch, hosted by WeWork was a great success. The oversubscribed event featured talks from Greg Miley, WeWork and Aisling McNulty, Bruntwood on the Development of Manchester.
Cambridge Finance Competition
CREation partnered with Cambridge Finance to offer one full scholarship place for the two day real estate investment and financial modelling course.
The Course took place in London on 13th and 14th March, 2018.
The winner of the course scholarship is Holly Brown, stay tuned for news of the runners up.
Congratulations Holly! Find out more
CREation Launch Party, hosted by WeWork at their Moorgate Office, was a success with over 300 attendees from 90 different companies. The fully subscribed event saw a talk from industry leader Despina Katsikakis (Cushman & Wakefield) on the 'Value of a Social Work Place' as well a panel discussion on 'the Benefits of Connections in Modern Real Estate', addressing issues such as technology in networking and the networking generation gap.